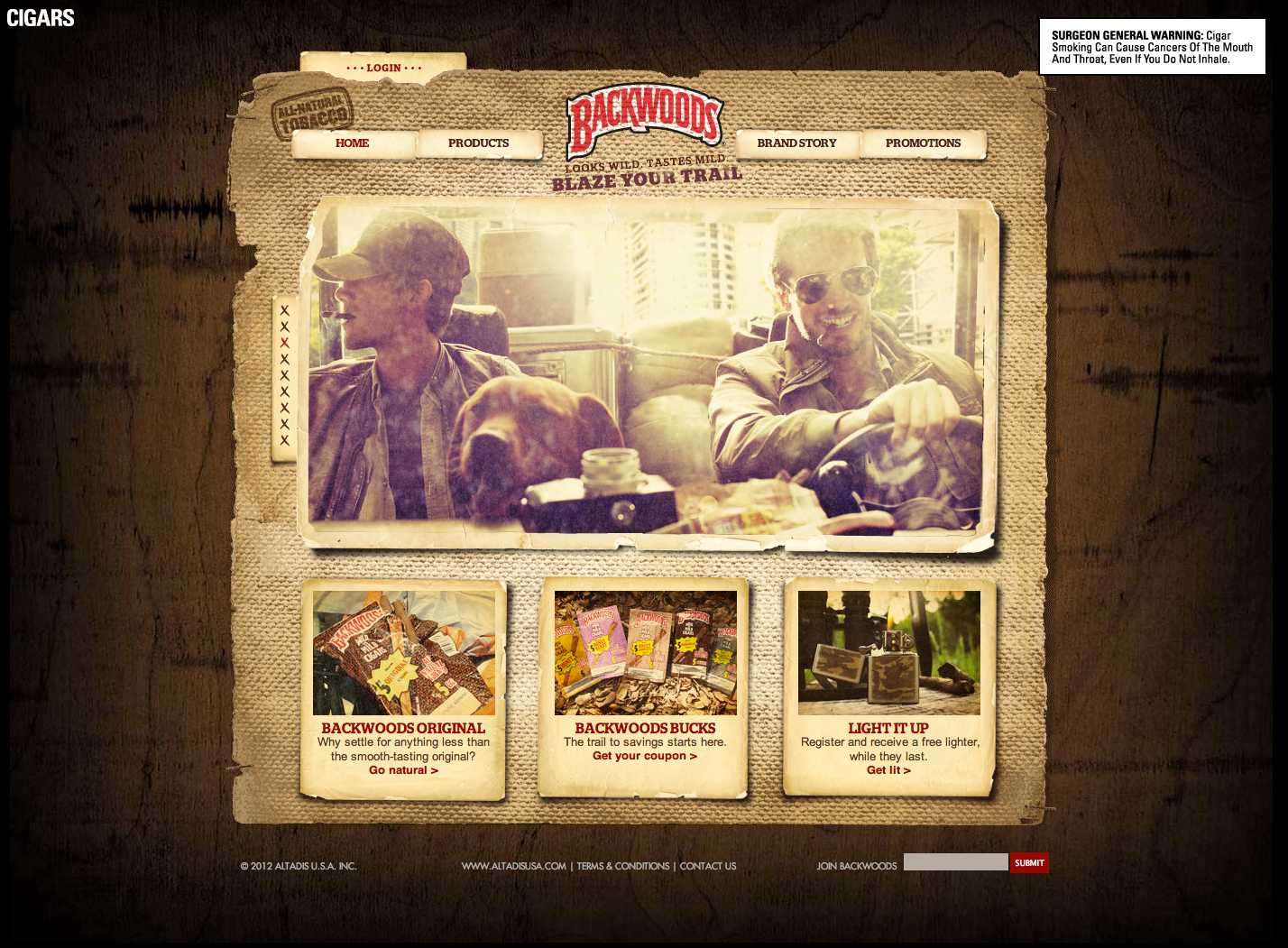 Backwoods cigars
The urban rat race, mobile phones, the barrage of email, the stress of modern living. These realities gave birth to this campaign. Sometimes a guy needs to get his dog, his fishing buddy and his smokes, and just get away from it all. Go under the radar and off the grid. This is the spirit that we brought to this campaign. Backwoods Cigars was losing market share to machine rolled smokes that lacked authenticity and flavor. We saw an opportunity to remind a new demographic that there was an authentic, hand-rolled cigar out there that aligns with their desire to temporarily check out. It's a little rough around the edges, and we like it that way.
backwoods cigars website
Once past the great firewall, an authentic story awaits. A story that reminds the viewer that there is an escape from the drudgery of todays modern lifestyle. We made this site to help tell that story.